How do I update my payment method or credit card information?
To add, remove or update a payment method in Fizz:
Click on Payment methods.
Select the payment method you wish to update.
Or click on Add a new payment method to add a new method.
 

You will receive a notification and text or email when your credit card is about to expire. Click on the link in your notification to go directly to the update payment section in your account.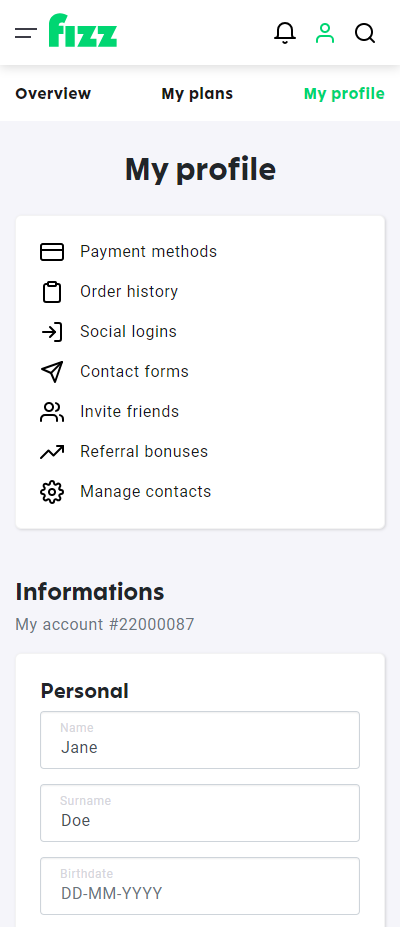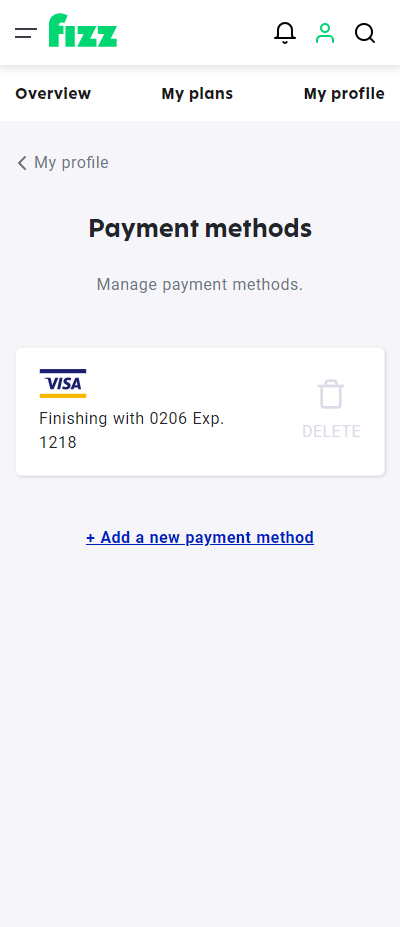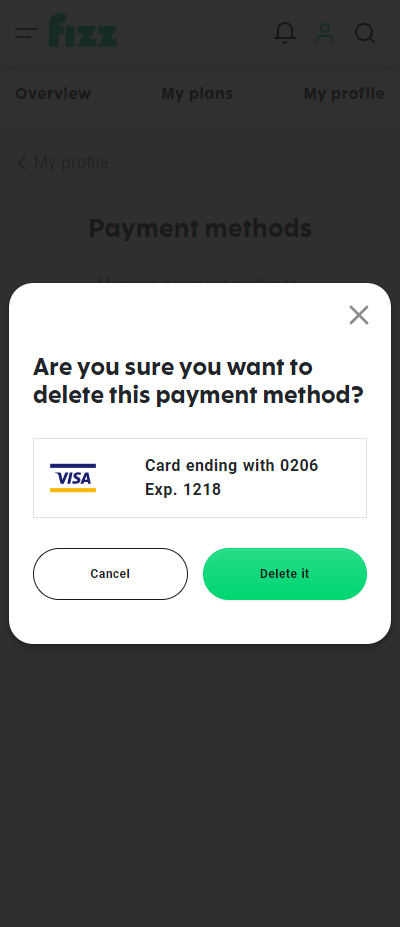 Read more:
What payment methods can I use?
How do I fix a payment issue?