Planning an adventure abroad?
Worry-free travel 
Fizz has your back in more than 220 countries around the world. Pay a fixed price for a block of data; if you use it up faster than expected, you can always buy another one. And if your trip gets extended, your Add-on won't let you down — it's valid throughout your current payment cycle and the next one.
How it works:
Roam with mobile data
Each Travel Add-On applies to a zone — and there are several countries in each zone. For example, if you're visiting France, there's nothing stopping you from a frolic in Belgium or Spain... you're covered.
Real-time usage
Track your usage in real time so you always know where you're at. Slow down usage if you think you'll run out, or buy another block of data to make sure you stay connected. At Fizz, you're in charge. No more surprises.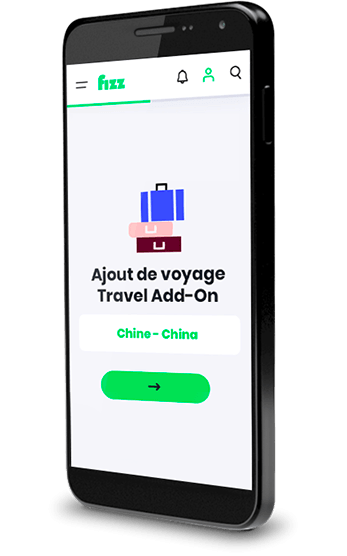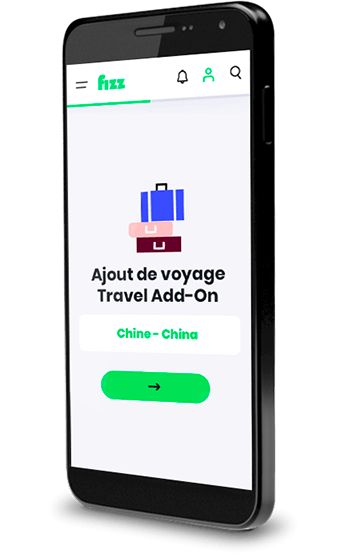 Already travelling?
You can always access your Fizz account from your phone to get a Travel Add-On — even if you're travelling internationally without data.