Mobile data rollover
Only at Fizz: Launch your leftover mobile data to next month.1
How it works:
Sit back and relax.
Instead of disappearing at the end of each payment cycle, any unused mobile data will be automatically rolled over into the next month.
Rolled over mobile data is valid over the following two months.
Your mobile plan will always use the oldest data first (thus, your rolled over data). In other words, you might have leftover data again at the end of your current cycle, and that data will be rolled over to next month. Keep in mind that rolled over mobile data cannot be gifted to another Fizz member.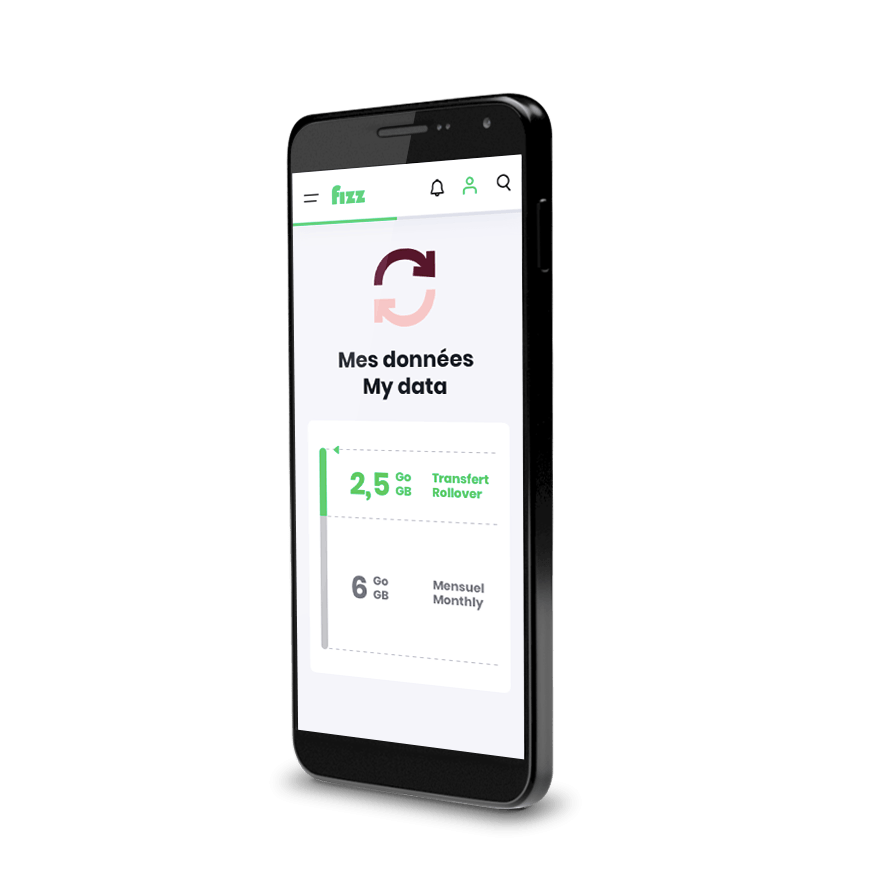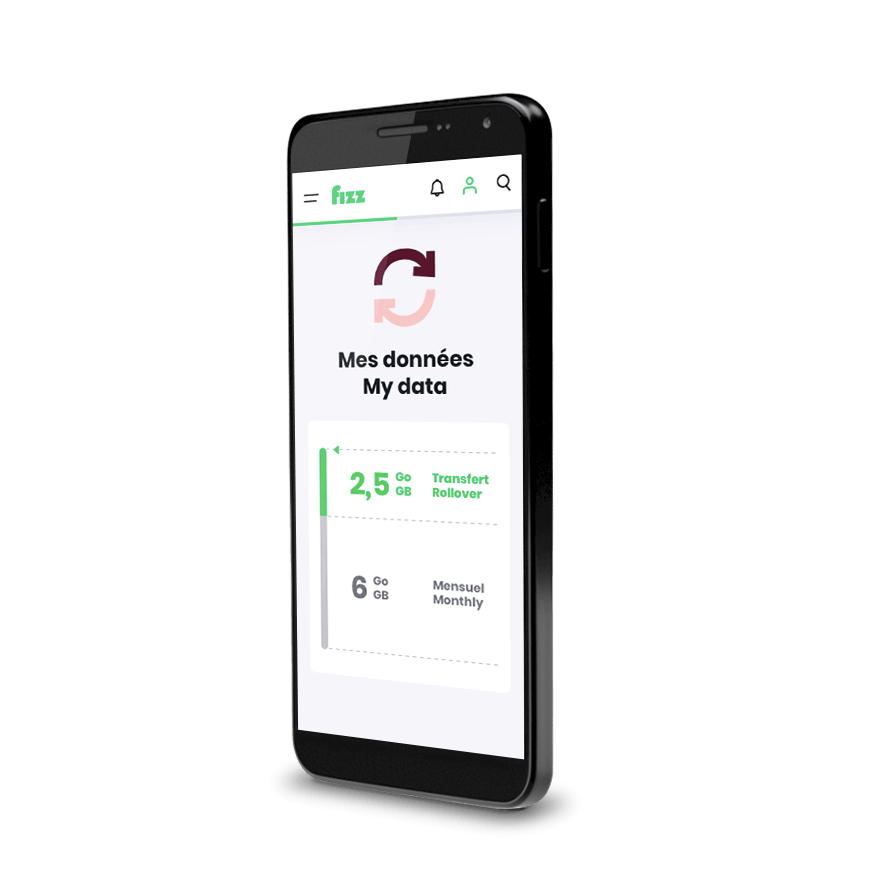 Gifting
If you've got more mobile data or perks that you know what to do with, gift some to another member and make them smile.2
My Rewards
At Fizz, you're rewarded for all the little things you do. Subscribed to both mobile and Home Internet? Buckle up. Your rewards will add up even faster.3
Invite your friends to save.
When you invite a friend to join Fizz, you both earn a $25 referral bonus.4 The more friends you invite, the more you can save.