Data rollover
Nobody wants to pay for stuff they're not using.
That's why Fizz automatically rolls over your unused data to the following month.1 Want not, waste not.
How it works:
Sit back and relax.
At the end of each payment cycle, instead of disappearing, any data you still haven't used will be automatically rolled over into the next month.
Rolled over data is valid over the following two months.
Your plan will always use the oldest data you have (thus, your rolled over data) first. In other words, you might have leftover data again at the end of your current cycle, and that data will be rolled over to next month. Keep in mind that rolled over data cannot be gifted to another Fizz member.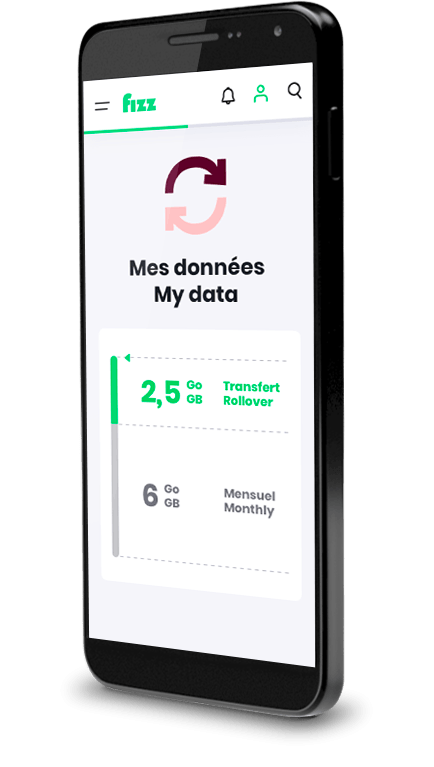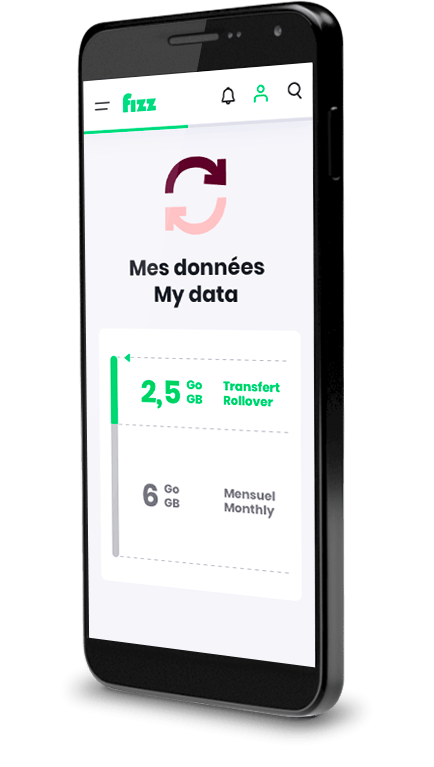 Are you ready?
Take the plunge and get a service that's perfect for you in only a few steps.