Data gifting
Took more data than you
needed this month?
Gift your unused data to another Fizz member
and make their day.1
How it works:
Decide how much data you will gift and choose which Fizz member it's going to.
You can gift your data any time (per 250 MB block), as long as it's before the end of your payment cycle. When your payment cycle ends, unused data will roll over to the next month. You will no longer be able to gift it.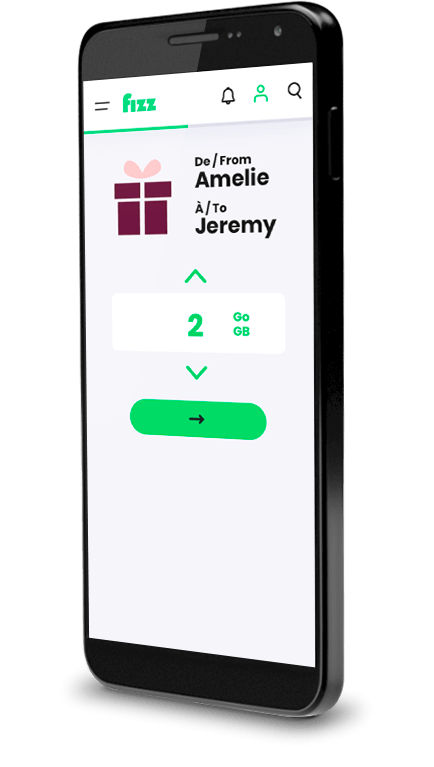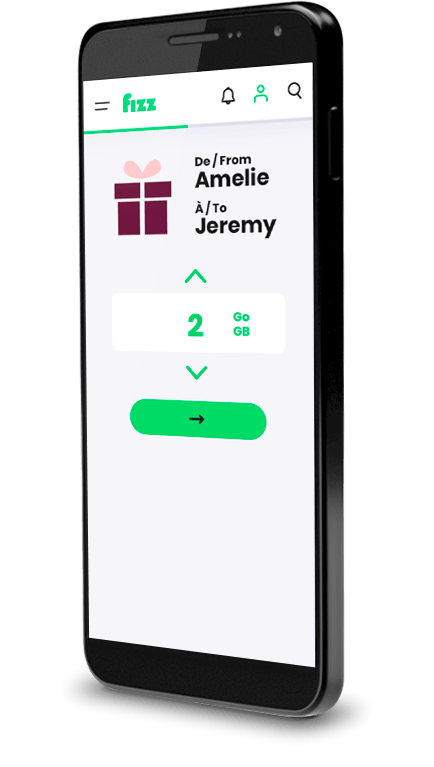 Are you ready?
Take the plunge and get a service that's perfect for you in only a few steps.