Data gifting. 
Gift your unused mobile data to another Fizz member and make their day.1 
How it works:
To gift your unused mobile data, decide how much you want to gift and choose a Fizz member to receive it.
Gift your mobile data any time (per 500 MB block), as long as it's before the end of your payment cycle. When your payment cycle ends, any unused mobile data will roll over to the next month. You will no longer be able to gift it.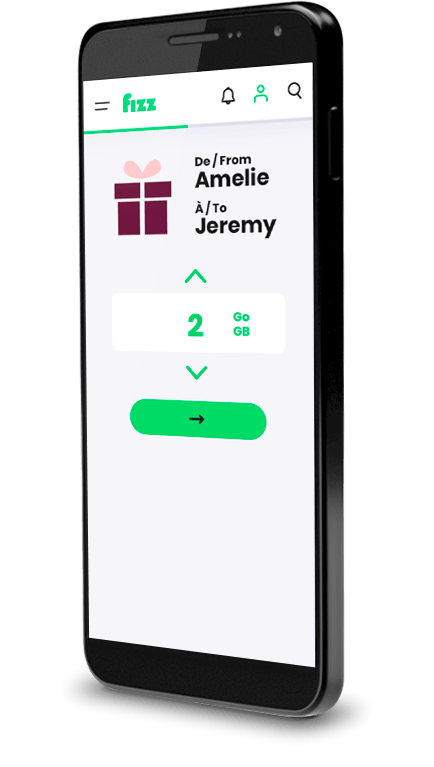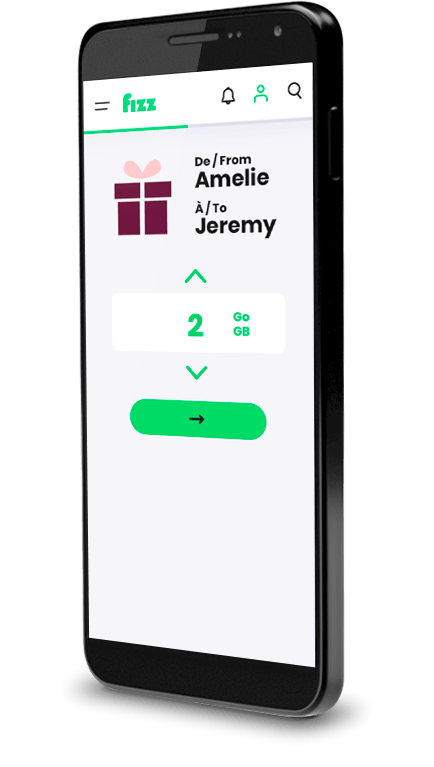 Data rollover
Instead of losing your unused data at the end of every month, any leftover mobile data will be automatically rolled over to the next month.2
My Rewards
At Fizz, you're rewarded for all the little things you do. Subscribed to both mobile and Home Internet? Buckle up. Your rewards will add up even faster.3
Invite your friends to save.
When you invite a friend to join Fizz, you both earn a $25 referral bonus.4 The more friends you invite, the more you can save.