More info on the home Internet beta period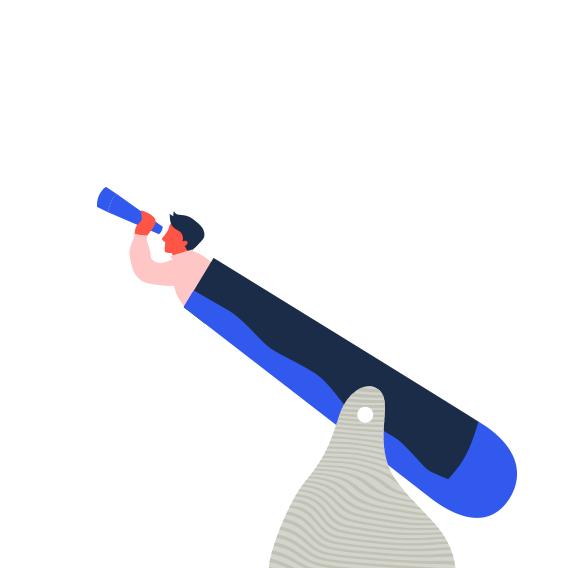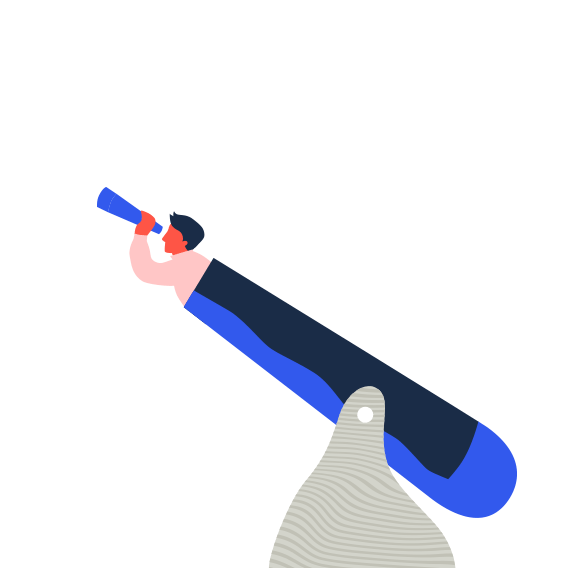 To take advantage of the beta prices, you must subscribe to our Home internet service no later than this Wednesday, March 13, 11:59 p.m.
What's a beta phase?
During a beta phase, users help the Fizz team identify glitches and bugs in our service allowing us to quickly identify and resolve issues once they are discovered. Thanks to the collective wisdom of our beta users, we'll be able to offer exceptional service when our Home internet service officially launches.
How can I subscribe to the Home Internet beta?
Log into your Fizz account.

On your Overview page, click on the "Create your plan, your way" tile.

Select "Internet".

Choose the plan you want.

Schedule an appointment for the delivery of your Fizz Wi-Fi modem.

Install everything yourself thanks to the detailed instructions.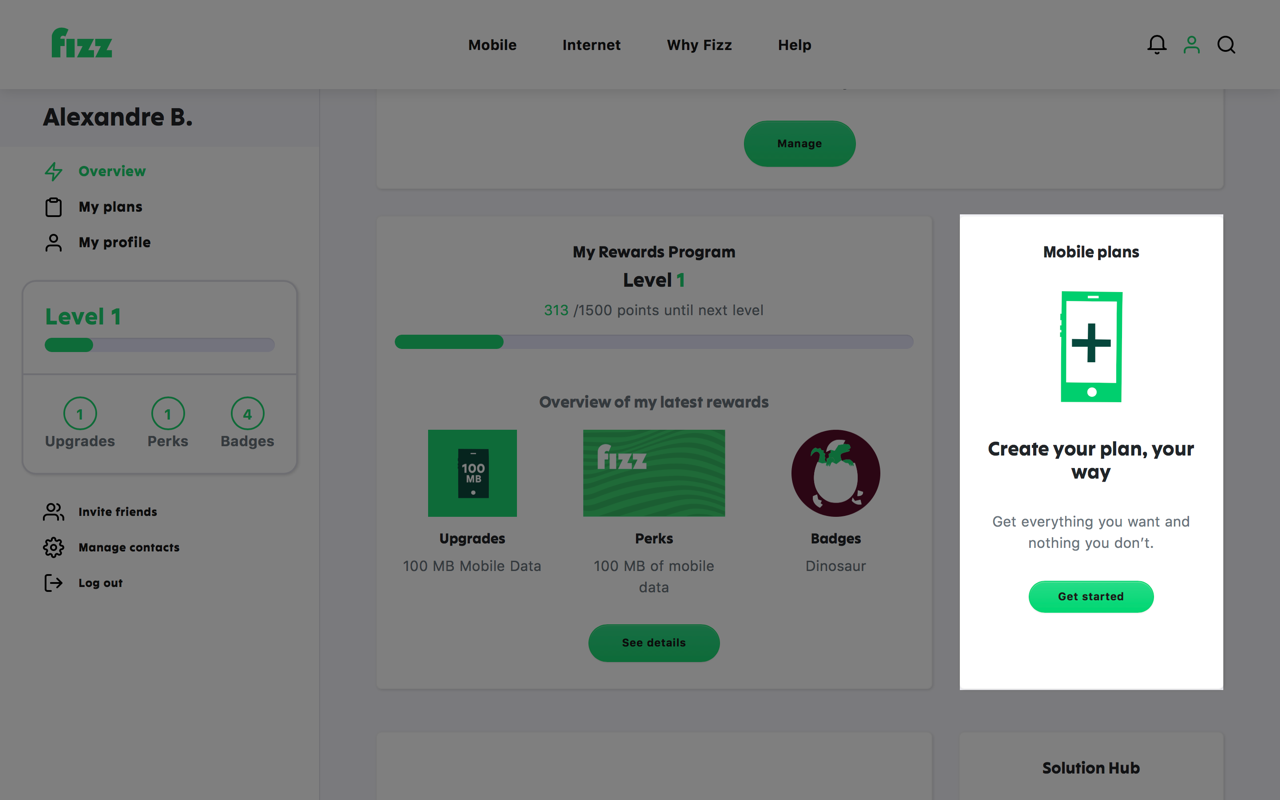 How long will I have access to beta prices?
To thank you for supporting us from the very beginning, you will keep your beta price for as long as you keep your current plan. Do not change your plan once the beta period ends; if you do, current prices will apply.
What do I need to participate in the beta?
To participate in the beta, you need an invitation from Fizz — nothing more. We will send you a Wi-Fi modem that acts as a combined modem and Wi-Fi router. This is the only equipment you'll need.
Note: To avoid surprise fees from your current provider, double check your contract and balance with them before you start.
Since this is a beta testing period, what should I expect?
You will have access to an ultra-fast internet connection, but you may experience occasional service disruptions, temporary speed loss, and your modem may automatically restart.
What kind of internet equipment does Fizz use?
Fizz uses an all-in-one Wi-Fi modem that serves as a modem and Wi-Fi router. This device provides an outstanding online experience. It also optimizes Wi-Fi service for your home and all your devices.
What am I committing to with the Fizz Home internet beta?
As a beta tester, all you need to do is enjoy the service, and share your feedback in surveys that we will send you throughout the beta period.
What if I don't like it?
Let us know — that's your job as a beta tester. We want to offer the best possible Home Internet service. Your feedback will help us become the internet provider you've always dreamed of. If the experience is not for you, you are free to leave without any consequences. Simply mail the modem back to us using our pre-paid return shipping label.
Will I have access to tech support?
A technician will bring your Fizz Wi-Fi modem and verify that your cable connection works properly. Then it's your turn to play. We will provide you with detailed instructions. You will be able to do everything online. If you need to troubleshoot, visit our Solution Hub, the forum in our Community Hub, or open a Live Chat with a member of our Customer Service team.