How do I change my account settings?
You can customize many different settings in your Fizz account, including:
Personal information
Contact details
Payment information
Communication preferences
Privacy settings
Plans that benefit from Rewards
To change your account settings:
Scroll to Settings, at the bottom of the screen.
Click on the setting you wish to change and you will be guided through the process.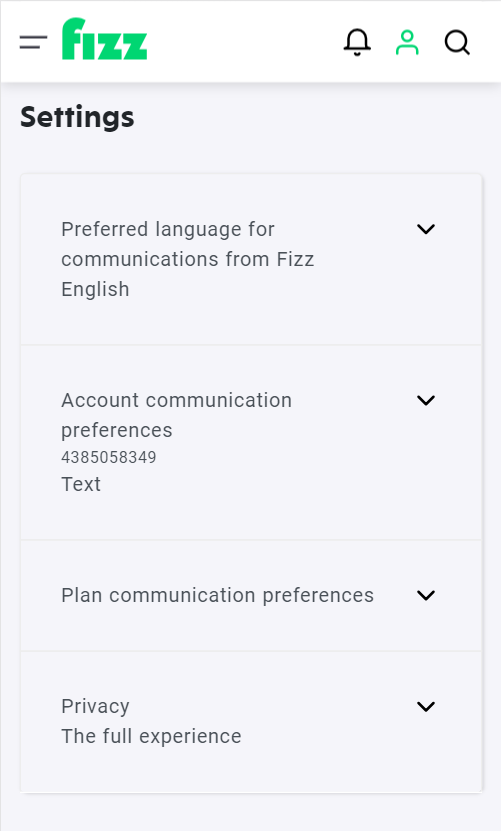 Read more :
How do I change my privacy settings inside the Fizz community?
How do I change the types of emails and texts I receive from Fizz?