COVID-19 UPDATE: Being 100% online is business as usual for us. That means you can switch your Internet access for Fizz from the comfort of your own home, and have your modem delivered right to your door.
Learn more
Hook it up, and go.
Fizz Home Internet is that easy.1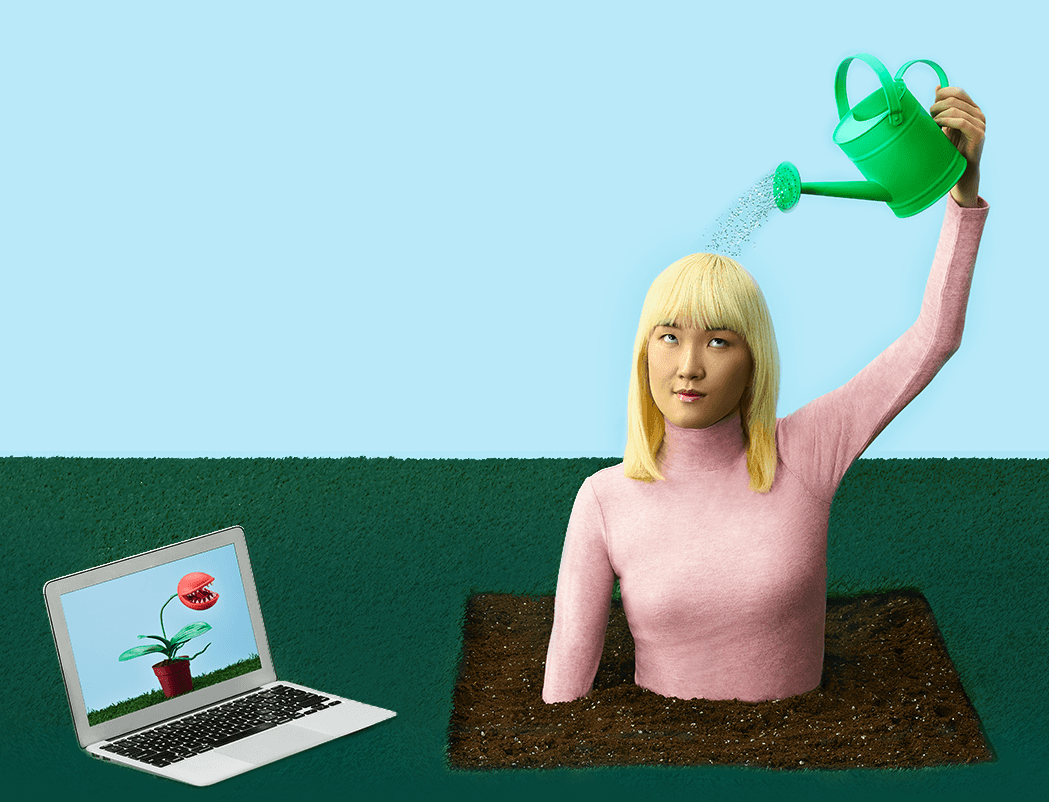 Promotions? No need.
Expect fair prices every day, for everyone.
The 120 Mbps access is subject to the traffic management policy.3
Truly all-inclusive
unlimited plans.
Don't fear hidden fees — the Wi-Fi modem is included, there are no shipping or installation fees4 and you never pay overage charges.
Surprisingly
rewarding
When you're a member, it's like the universe is on your side. The longer you stay, the more you get rewarded.5 Good things just keep coming your way.
Inviting friends leads
to great savings.
Every time you invite a friend to join Fizz, you both earn a $25 referral bonus. The more friends you invite, the more you can save.2
94%. That makes a lot of smiles.
That's the percentage of current Fizz Home Internet members who report being happy with their service.6 Which is not a surprise knowing that Fizz Home Internet is powered by an established, high-performance residential Internet connection.1
One Wi-Fi modem
to rule them all.
The Fizz Wi-Fi modem is also a router. It's quick to install and it'll optimize your Wi-Fi across all your devices, providing a seamless online experience. Just plug, and play.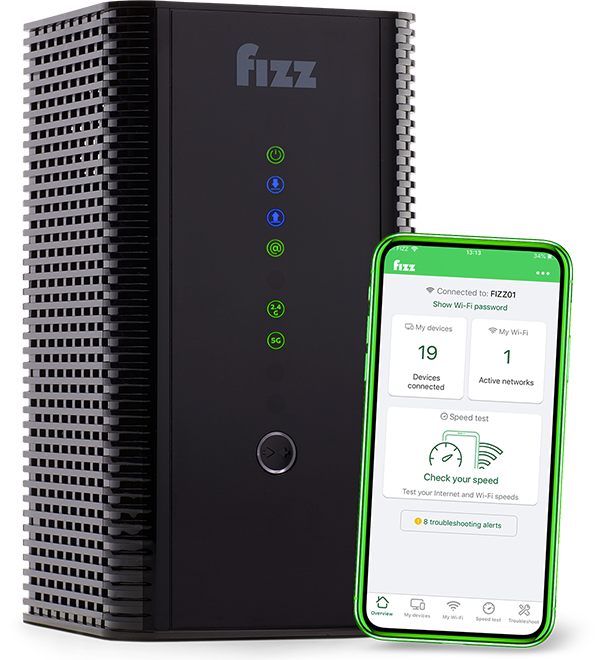 An app that makes
it all easy.
The Fizz Wi-Fi app will be your new best friend. A quick tap makes you the master of your network. You'll wonder how you ever lived without it.
Become a member in 3 easy steps.

1
Choose your
unlimited plan.

2
Schedule the delivery
of your modem.

3
Install your
Wi-Fi modem.
You're in good hands.
Looking for information?
You'll find the answers to your questions and other helpful information in the Solution Hub. You can also post questions and share tips and tricks with other members in the Community Hub.