Treat a friend to
a free BIXI ride.
2

Buy a one-way ride between July 6 and September 4, 2020. 
3

Look for your share code.  
Once your one-way ride is done, BIXI sends you by email the share code and instructions for your friend. 
4

Gift a friend a free ride. 
This share code is valid for the 2020 season, and with it your lucky friend can ride with BIXI for free for up to 30 minutes.* 
Doodle your hood.
Fizz and Bixi want to spice up your summer. We've put together a little something to help you rediscover your city and see your neighbourhood in a different light.
With recommendations from our community members, we've drawn up some off-the-beaten-path BIXI itineraries that include Jasmine's favourite coffee shop in Rosemont or the spot in the park with the best views of Villeray according to Paul… It doesn't get more local than that.
The sunrise squirrel.
Boroughs: Rosemont / Mile Ex / Plateau 
Length: 55 minutes
Difficulty level: Easy
 
There's no shortage of coffee shops here to awaken your inner sunrise squirrel.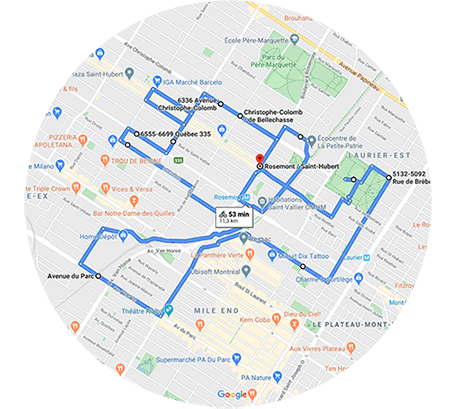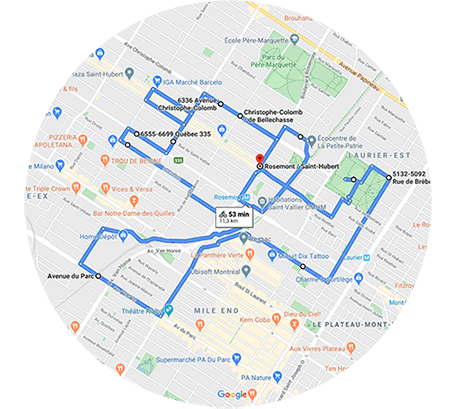 The fox in the park. 
Borough: Villeray 
Length: 25 minutes
Difficulty level : Easy 
 
Have no fear, the fox in the park means no harm. It's actually a curious, active little canine with epicurean leanings.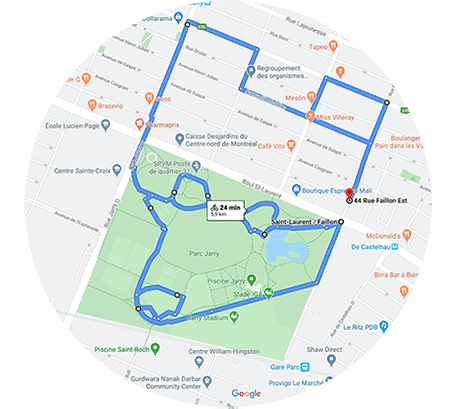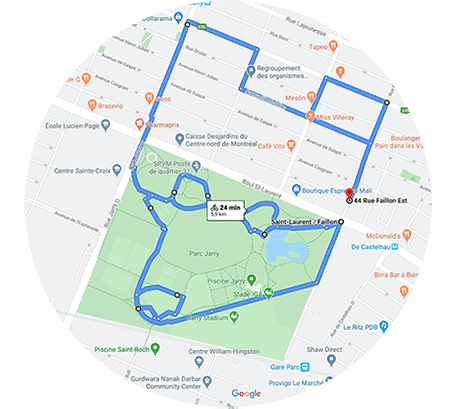 Hochlag coffee crawl.
Borough: Hochelaga-Maisonneuve
Length: 30 minutes
Difficulty level: Easy
 
This route is best enjoyed while chatting with one or more friends. It's also great solo.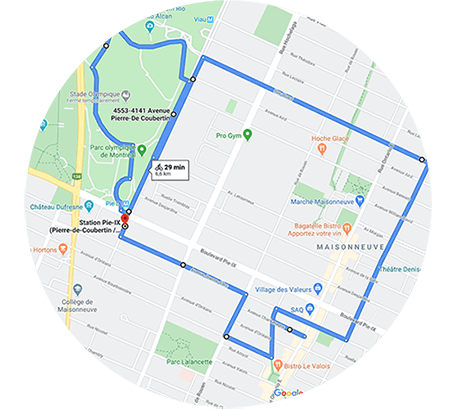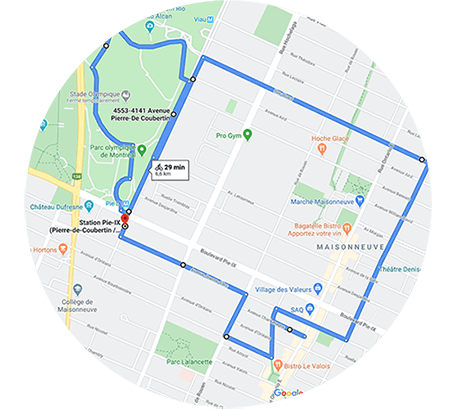 The chateau Petite-Patrie Beach. 
Borough: Rosemont-La-Petite-Patrie
Length: 45 minutes
Difficulty level: Easy
 
You won't see any sand around this castle, but in any case, the beach is a state of mind.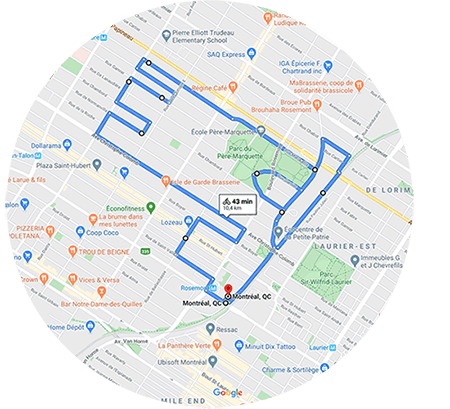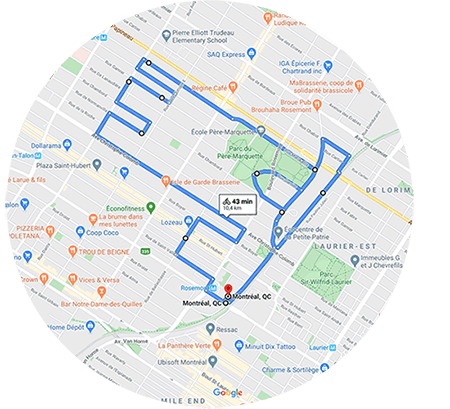 The tortoise and the BIXI.
Borough: Southwest / Little Burgundy
Length: 35 minutes
Difficulty level: Easy 
 
Slow and steady wins the bike race.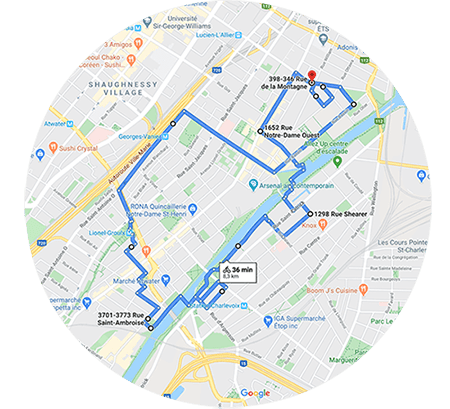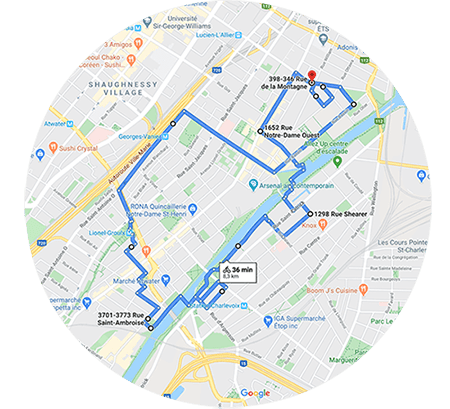 Ready to try out a Fizz route? 
Cycle your way to a one-year Bixi membership.
Here's how: 
Use our guide
Show us you've completed one of the routes by sharing a screengrab of your cycling app (Strava, Runkeeper, etc.) on Instagram and tagging @fizz_ca, @biximtl and #doodleyourhood .
Pedal off the beaten path.
Have you doodled a route worth trying out? Maybe one in the shape of a monkey? Or a spaceship? Or a monkey in a spaceship? Share a screengrab of it on Instagram and tag @fizz_ca, @biximtl and #doodleyourhood .
Contest details 
10 one-year Bixi memberships valued at $97 each. Submit your entry by 12:00 AM on Wednesday September 16. A draw to determine the winners will be held on Friday, September 18. Winners will be announced on the Fizz Facebook page on Friday, September 18. 



Memorize your route (good luck) or keep it handy by mounting your phone onto your Bixi and turning up the volume. Remember that earphones are not permitted while cycling. 



We recommend that you come to a full stop before recording or taking photos of your route. 



And remember, an ounce of prevention is worth a pound of cure, so wear a helmet if possible.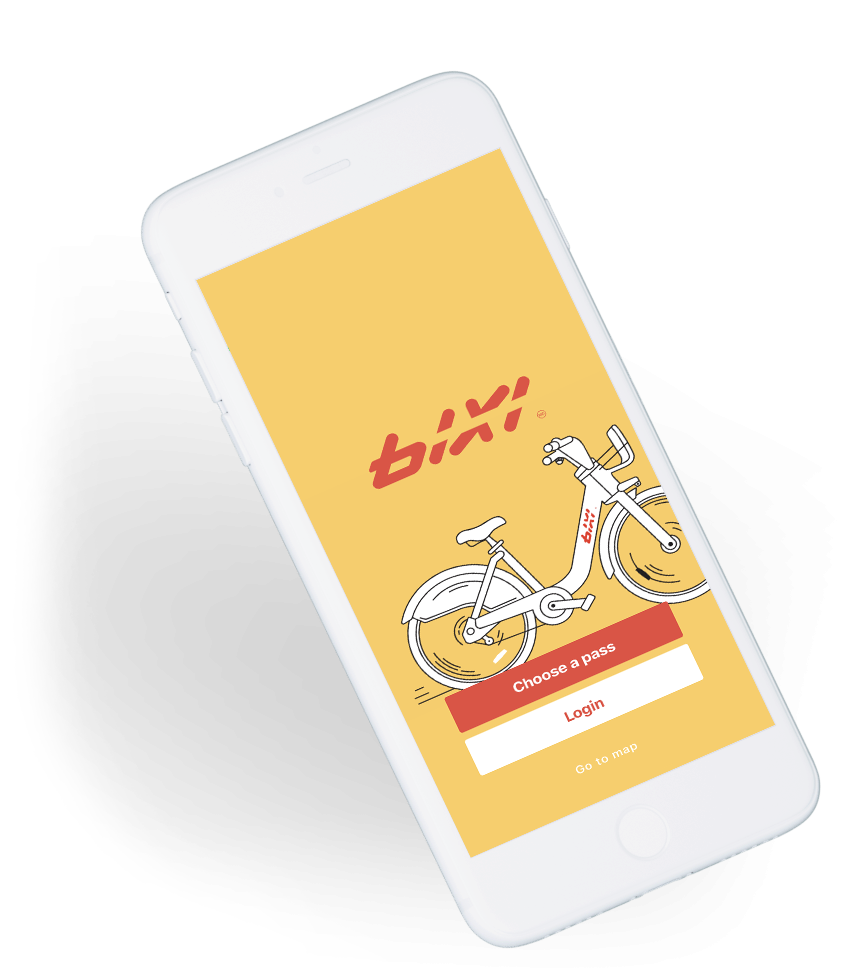 Looking for help?  
BIXI has got your covered. 
 
Email: info@bixi.com 
Customer service: 514-789-BIXI (2494) 
Toll-free: 1-877-820-2453