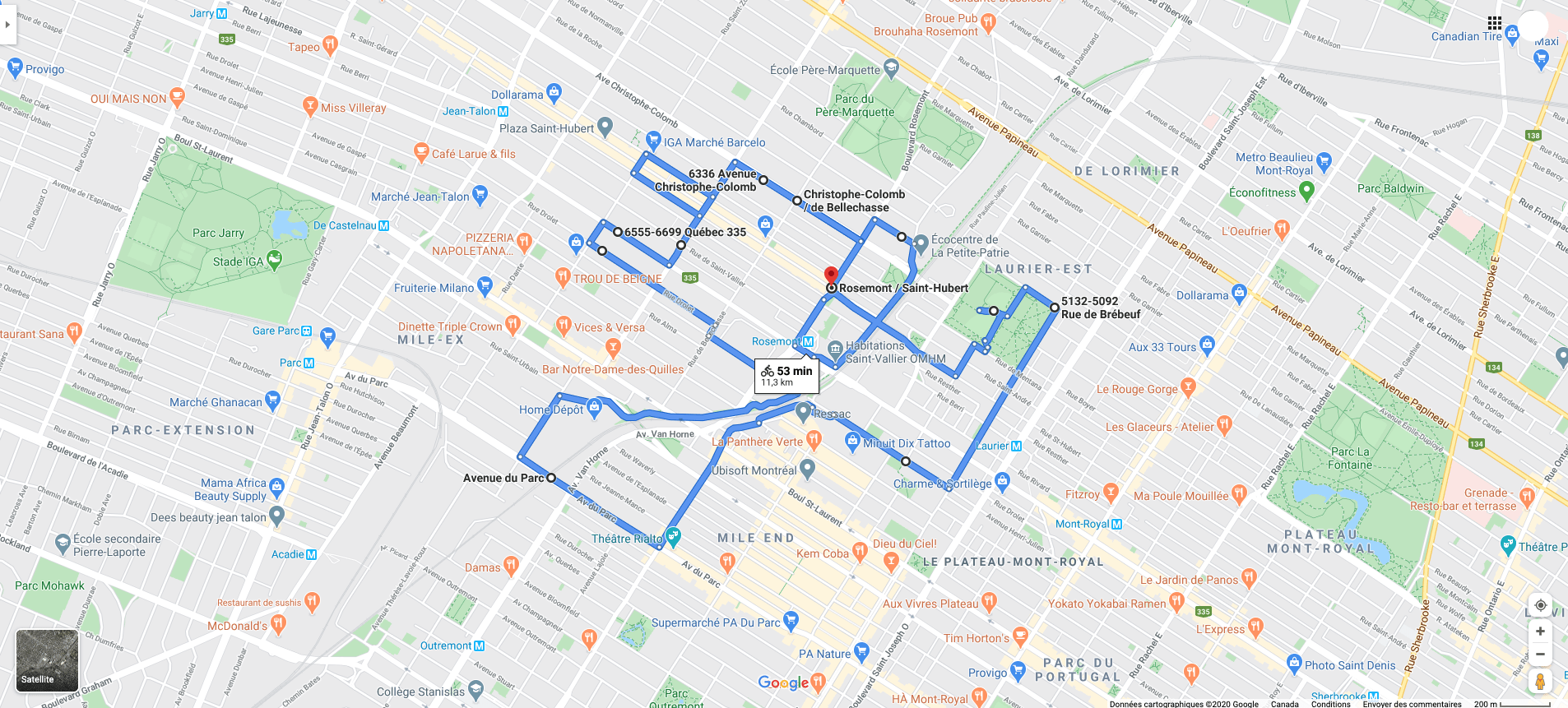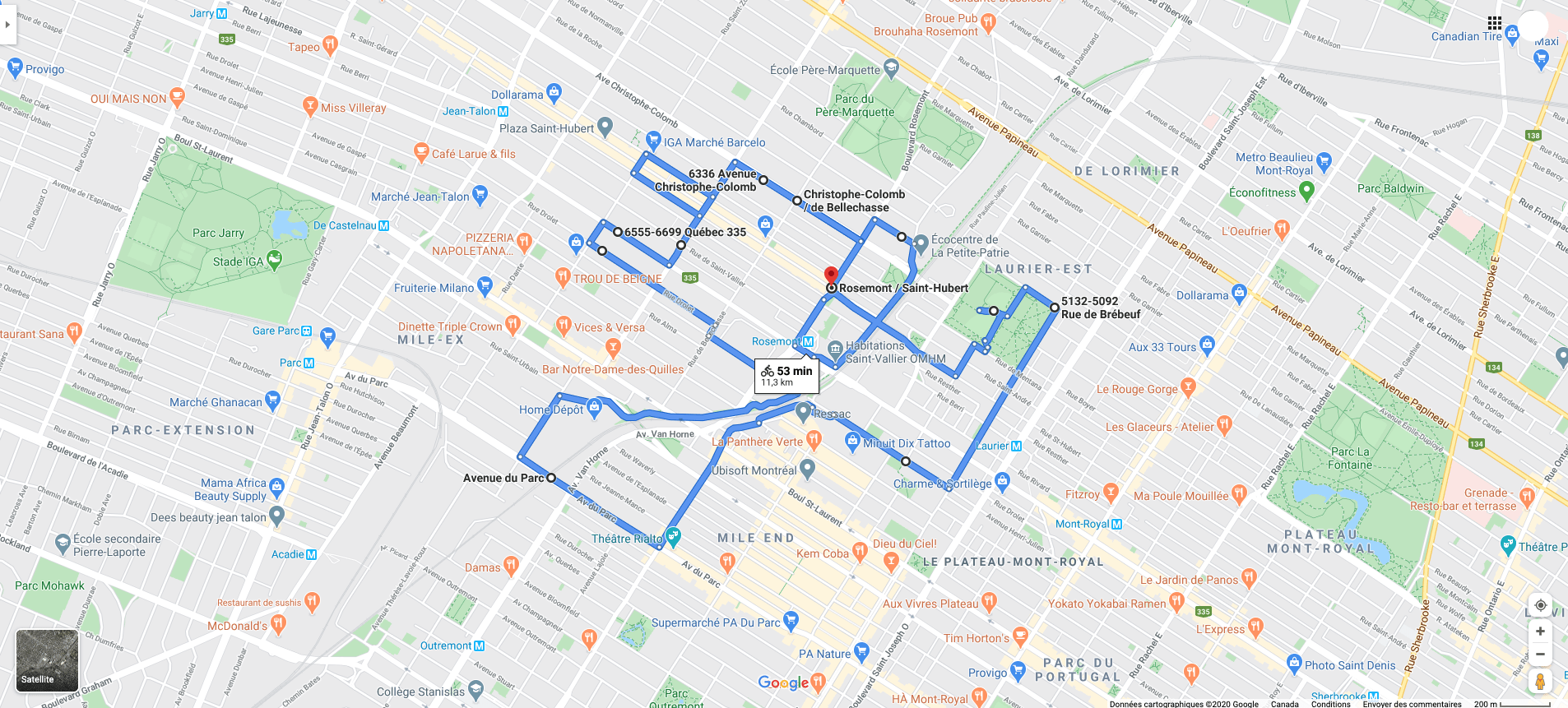 The sunrise squirrel.
Boroughs: Rosemont / Mile-Ex / Plateau
Length: 55 minutes*
Difficulty level: Easy
There's no shortage of coffee shops here to awaken your inner sunrise squirrel. Make a pit stop at the tiny Café 8 oz. on St Hubert, or at Cafellini (founded by a mother-son duo in 2006), or at the aptly named Pista Café. 
You can even check out Art Public Montréal's "street art" trail. Keep your eyes peeled, this neighbourhood is alive with colour. 
If your inner sunrise squirrel is really more of a night owl, it might enjoy a quick pint at a local microbrewery. If that's the case, hop off at the Isle de Garde patio. 
 
Other neighbourhood gems include: 
Espace Boyer : Corner of Beaubien et Boyer 
Pho Tay Ho : 6414 R. Saint-Denis
La brume dans mes lunettes : 378 Rue Saint-Zotique E
Van Horne Skatepark : 5855 Boul St-Laurent
Helm Microbrewery : 273 Rue Bernard O
Nouveau Palais : 281 Rue Bernard O
Noble Café : 430 Avenue Laurier E
Fous Desserts : 809 Avenue Laurier E
Parc Sir-Wilfrid-Laurier : 5200 Rue de Brébeuf
The Sunrise Squirrel has been tested and approved by Bixi member, Sébastien. Here are a few pics he grabbed on the way.
Caution! This route may include construction zones.