Where do I go in my account to invite friends?
Please note that the referral program is unfortunately not available for our mobile services during the stabilization period, but continues to work for our Home Internet service. Any referral bonus request already received will be honoured.
To access the Referral Program in your Fizz account:
Scroll to the menu and select Invite Friends.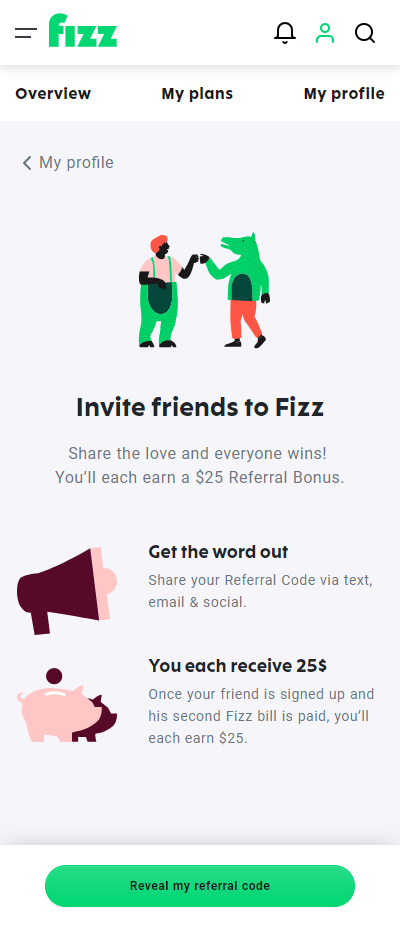 There is no limit on how many people you can refer. When one of your friends uses your referral code during their subscription, whether to a mobile or Home internet service, and completes their second monthly payment, they will receive a referral bonus. From there, your referral bonus will be applied on your next payment.
Any one person can only be referred once, however. For example, if a person uses a referral code when subscribing to the Fizz mobile service, she won't be able to use that code (or a new one) when she adds another mobile plan or subscribes to the Home internet service (the reference code field will have disappeared). This person may, however, refer other people to Fizz, and earn a referral bonus for each one who completes their second monthly payment.
Read more :
How do I invite friends to join Fizz?
Where do I go in my account to invite friends?
What kinds of Rewards do I earn for inviting friends?
What is a Referral Code and how do I get one?
I just subscribed to Fizz, but forgot to enter my friend's referral code
Learn about My Rewards