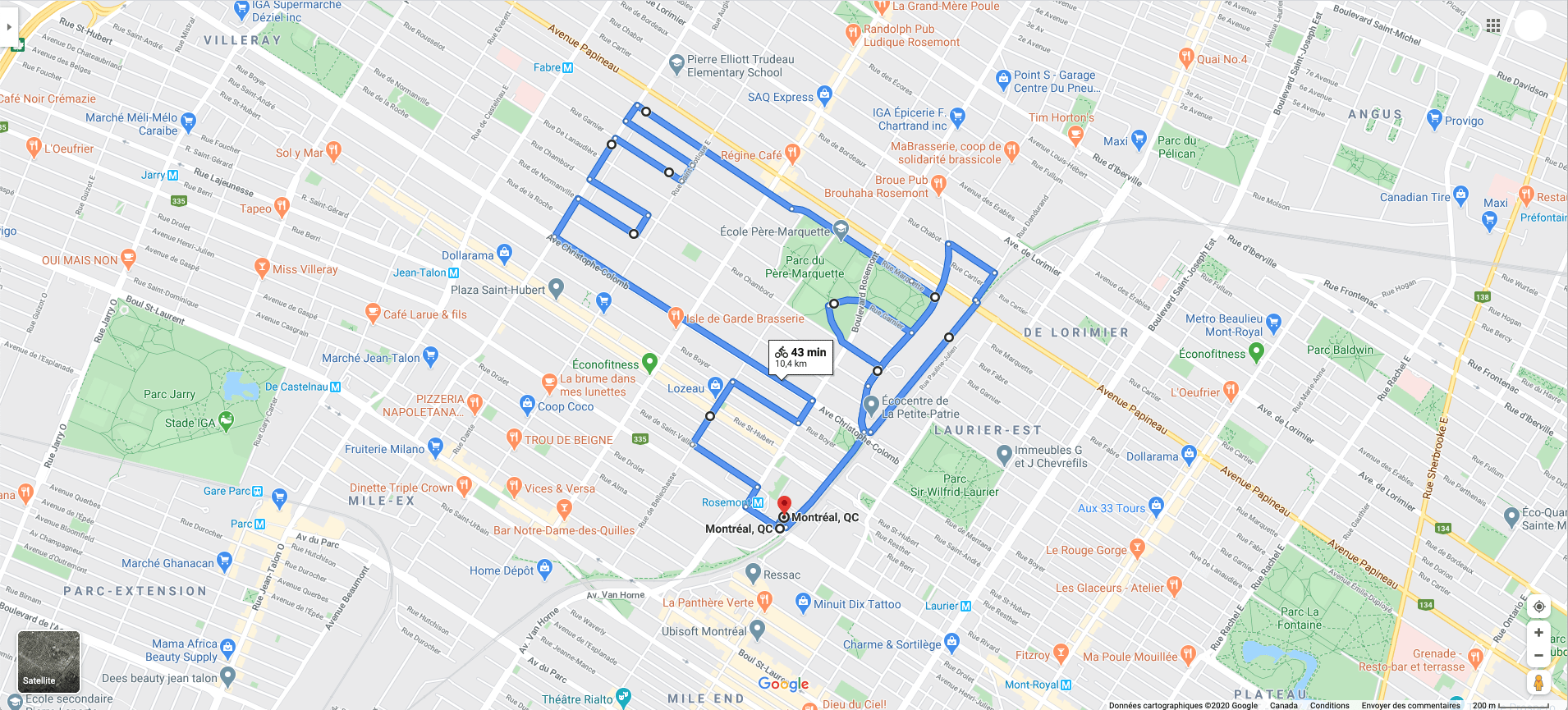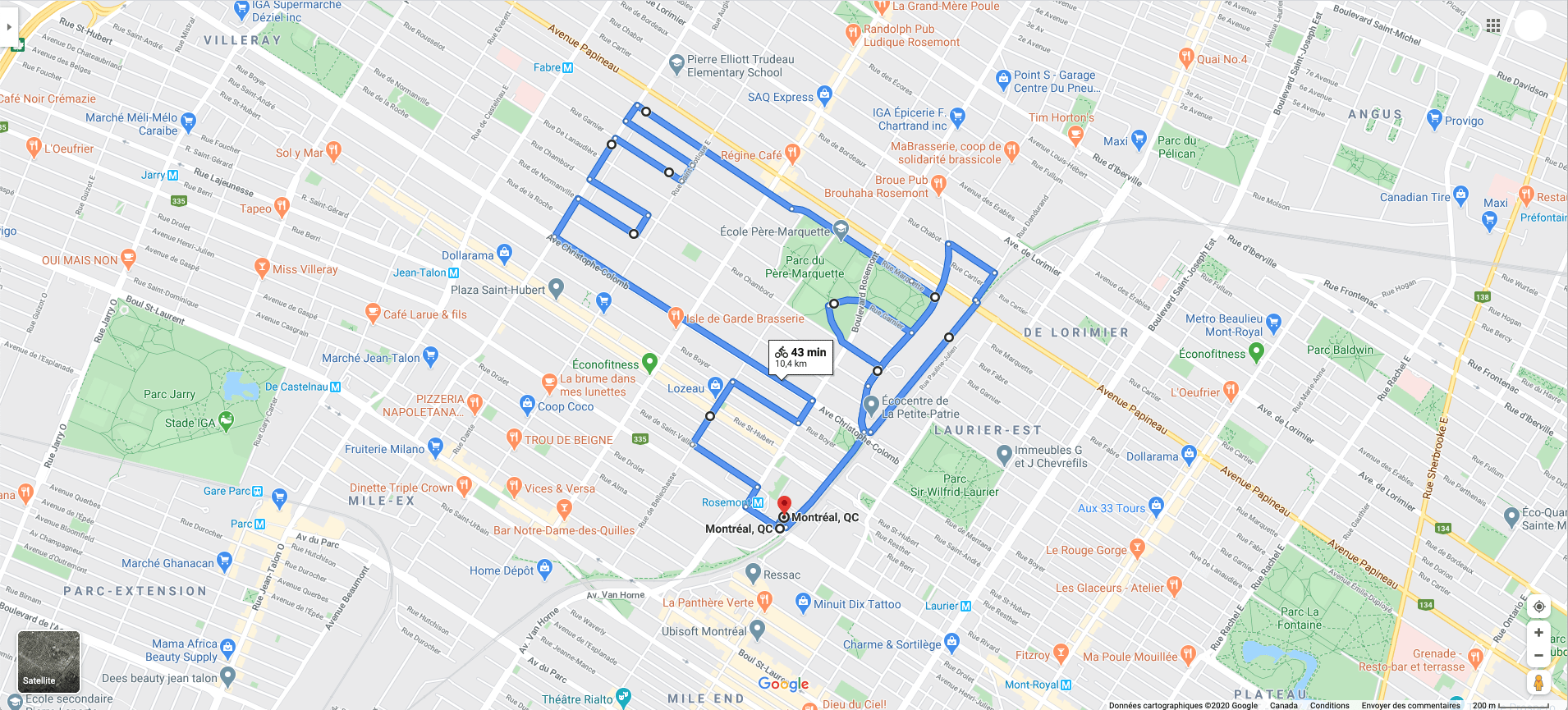 The chateau Petite-Patrie Beach.
Borough: Rosemont-La-Petite-Patrie
Lenght: 45 minutes*
Difficulty level: Easy
You won't see any sand around this castle, but that's ok, being at the beach is a state of mind. 
Take the Carrières bike path that runs parallel to the Canadian Pacific Railway lines and greet any conductors you see with your best "choo-choo!"
Then hop off for a breath of fresh air at the Père-Marquette Park community garden. 
And after your breath of fresh air, stop off for a bite at the Indian-fusion snack bar Le Super Qualité, (we hear it's, uh, super good quality) or for a savoury tart or any other treat, at Automne bakery.  
Other neighbourhood gems include: 
L'Île aux volcans: 1635 Rue de Drucourt
Soucoupe Café: 6910 Rue Fabre
Boutique Tonic: 1247 Rue Bélanger
Cœur De Loup: 1141 Rue Bélanger
Maudit bonheur Café: 1129 Rue Bélanger
Les Oubliettes Café: 6201 Rue de Saint-Vallier
The Chateau Petite-Patrie Beach has been tested and approved by BIXI member, Marie. Here are a few pics she grabbed on the way.
Caution! This route may include construction zones.